The asparagus season is slowly winding down.
I could cry.
I eat asparagus with great gusto. Actually I eat it with my fingers, 'cause I can't wield my fork quickly enough to get that goodness in me (did I really just admit that?). I can never get my fill of it, and the fact that the season is so short makes it that much more desirable.
But the great thing about gardening is that there's always some new delicacy around the corner...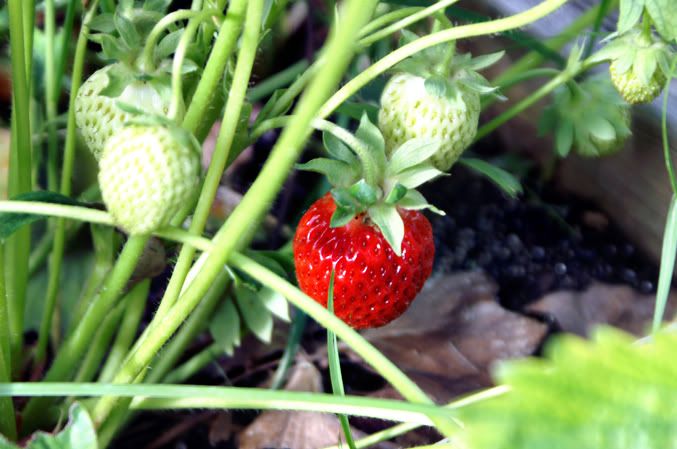 Pure sugar.
These juicy delights just might help to ease the parting blow.