Recently I bought some Belgian Endive at the grocery store. The clerk, clearly unaware of what the vegetable was, charged me for Baby Bok Choy instead. The Bok Choy was more expensive by a bit, but I figured the difference was not worth mentioning... 10 cents or so. I remained mum.
On Saturday, we were overcharged $2.37 for something else. I thought of the avocados I've been avoiding because they're too expensive. $2.37 could buy me enough avocados for a decent sized bowl of guacamole. So we spoke up. The clerk insisted he was in the right. We calmly, kindly, but persistently maintained we were overcharged. A manager was called, the error was discovered, the clerk blamed it on the computer, the refund was given (there was no one behind us in line, by the way).
Was it worth the little scene for $2.37?
There have been
dozens
of small examples like this which, cumulatively, add up to quite a bit. I dislike confrontation, but I don't like squandering our hard-earned money on incompetence, either.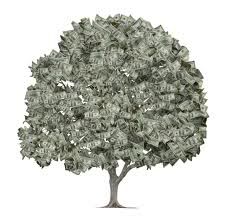 On the other hand, I remember back in high school when I worked a cash register myself. A woman was buying over $400 worth of tiny ceramic trinkets, each costing less than a dollar, each needing to be wrapped and carefully packed. It was discovered that a single item had been marked down by 21 cents, and I'd missed it. The arcane accounting system the store used required re-ringing up the entire purchase. "You want me to re-do the entire purchase for 21 cents?" "Well it's
my
21 cents." In a very unprofessional gesture, of which I am not proud, I fished a quarter out of my pocket and plunked it on the counter. She left satisfied, and I was irked for the rest of the afternoon.
Who am I to decide that 21 cents is insignificant, but $2.37 is worth mentioning?
Do you speak up when you're overcharged? If the clerk insists he's right, do you "let it go" or do you pursue the issue? At what point is it "not worth mentioning"?