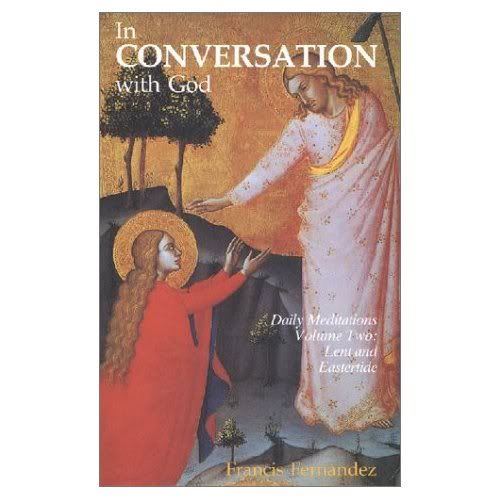 We're squarely in the middle of Lent now. Three and 1/2 weeks in, three weeks and three days until Easter.
I encourage you to keep on keepin' on!
While meditating on the Stations of the Cross (especially
St. Peter Julian Eymard's Eucharistic Stations
) is a favorite, as is
this meditation on the Passion of Christ by St. Thomas More,
I'm really really soaking up the goodness of
In Conversation with God
. There are three little meditations each day, which are great for morning, noon and evening prayers, and they are
so fruitful
.
Which are your favorite readings and meditations during Lent?