I got a big bag of Milky Ways last year to pass out to the neighborhood kiddies on Halloween.
It was the first bag of candy I've ever bought in my whole life.
Seriously.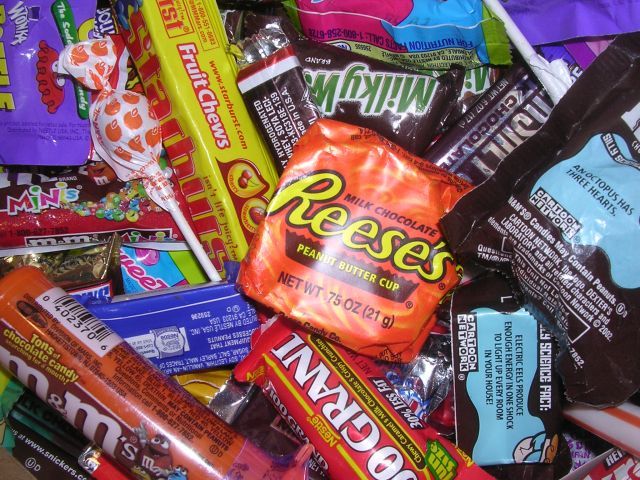 It simply
never
occurs to me to buy candy, even though I like the stuff as much as anyone.
I've bought some candy
bars
in my lifetime, but never a whole
bag
of it. It seemed so indulgent! "It's for the kids," I reminded myself.
When my husband got home his eyes widened to saucers. "Where did
this
come from?"
"I bought it."
"
Really??
"
"Yes, but it's not for us, it's for the Trick-or-Treaters."
His eyes pouted slightly, but he seemed resigned.
I relented. "Well, I guess we could have a piece or two."
"Just to see if it's any good, right?" he reasoned, thoughtfully.
"Exactly."
...
...
Wrappers flew. Our candy gorging knew no restraint.
...
...
We turned off the front porch light before a single Trick-or-Treater came by.
Yes, dear readers, the stash was
gone
.
To stave off a repeat performance, this year I'm vacillating between buying either two bags or none at all.
What do you hand out for Halloween?