As we stepped outside to go to Mass, recently, I remarked, "good gracious, it smells like onions out here!"
I shook my head, trying to deduce the source of the pungent odor. It was so strong my eyes started to tear!
By the time we arrived at church, I had already forgotten the matter, but when I stepped out of the car, there it was again!
"No really. It smells like onions. Don't you smell that?"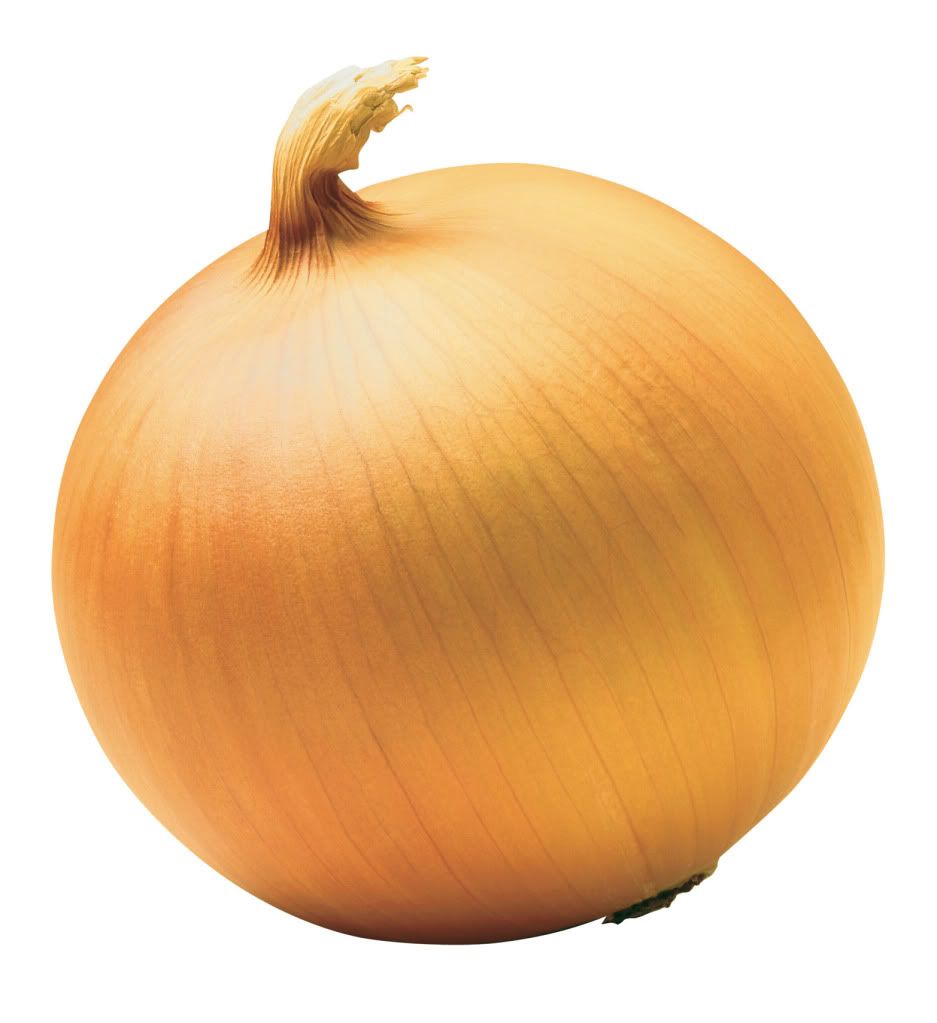 My husband agreed that the acrid aroma did hang heavily in the air.
"It almost smells like a truck carrying onions tipped over and spilled onions on the road, and the spillage was minced and mashed by passing cars."
To which my husband shook his head and chuckled a patronizing chuckle, dismissing my girlish theories with a wave of his hand. How, after all, could I smell onions from that far away?
When we drove out to the farm later that day, there, two miles from our house, were onions
all over
the shoulder on both sides, with smeared onion in the road!
Let me tell you, heroic virtue was needed to keep from gloating... much.