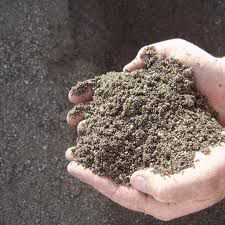 I don't like dirt.
I mean, I appreciate it. I know it's important. I know I wouldn't be alive without it. But I don't like it under my fingernails. At all. Ew.
So I can't explain what happened yesterday.
My pepper plants are floundering. They're almost the same size they were when I transplanted them two months ago. Suspecting a lack of water, I did the unthinkable.
I plunged two fingers right into the dirt. I felt around. I didn't even consider there might be creepy bugs down there. Fat slimy slugs didn't occur to me. I didn't notice the I'll-never-be-clean-again feeling of soil under my fingernails. I didn't run to the bathroom to scrub my hands.
My peppers were indeed dry.
And I can't help but feel, as a farmer's wife, I've finally arrived.