This was me on my first St. Valentine's Day with my very own Valentine:
Oh it was a
doozy
!
You can read all about
it over at one of my favoritest blogs
ever
,
A Perpetual Jubilee
.
Besides being one of the kindest women I've ever known, Celeste Behe, mother of 9 and writer extraordinaire (whose amazingness appears, among other places, in the
National Catholic Register
,
Faith & Family
, and
CatholicMom.com)
is the jubilant blogger whose witty posts and delightful stories make her one of my writing heroes. Check out her blog,
A Perpetual Jubilee,
and share the love by subscribing to her feed!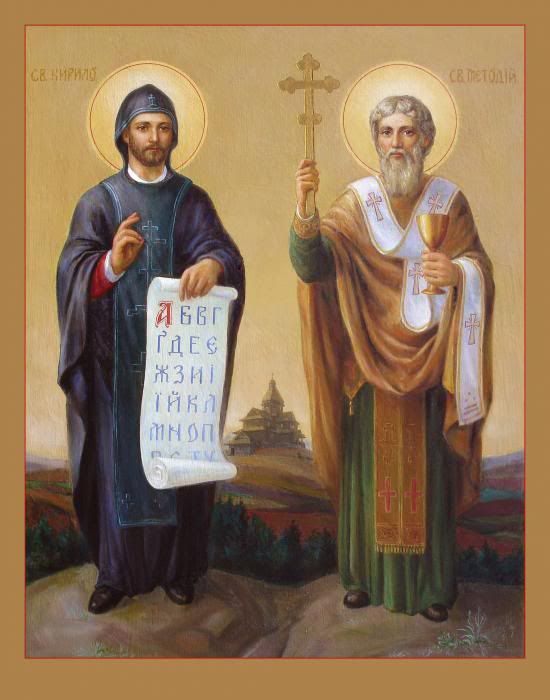 Happy Feast of Sts. Cyril and Methodius... they always get shafted, even though its actually
their
feast!
Image credits: Queen of Hearts, Sts. Cyril and Methodius