I'll admit it. I stayed up until the wee hours of the morning to watch the Royal Wedding last night.
I was actually still awake anyway from thinking, praying, cleaning the kitchen, and dehydrating bananas (quite delicious, by the way).
I've become such a softie! When I saw Kate Middleton, now Princess Catherine, I welled up. She was just so beautiful, her dress was so gorgeous, and the whole occasion of sacramental wonder was exquisite.
I mean, how can you look at her and not say, "Wow!"?
Image source: Pascal Le Segretain / Getty Images
It, of course, brought back a flood of happy memories from my own blessed wedding.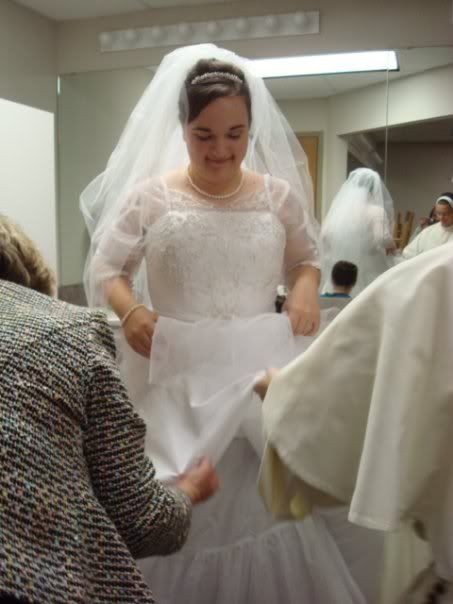 I couldn't have been happier if I'd been marrying a prince myself. Because of course, I did.
Did you watch the Royal Wedding? What was your wedding day like, or what do you dream it will be like?