There are 5 flies buzzing around my house right now.
It may not seem like much, but they keep banging against my glass door. When I open it up to let them out, two more buzz in. I'm not skilled enough with newspaper (my husband, sharpshooter that he is, can kill them in the air with the classifieds) and my flyswatter is MIA.
"What I need," I thought to myself, "is a nice big spider."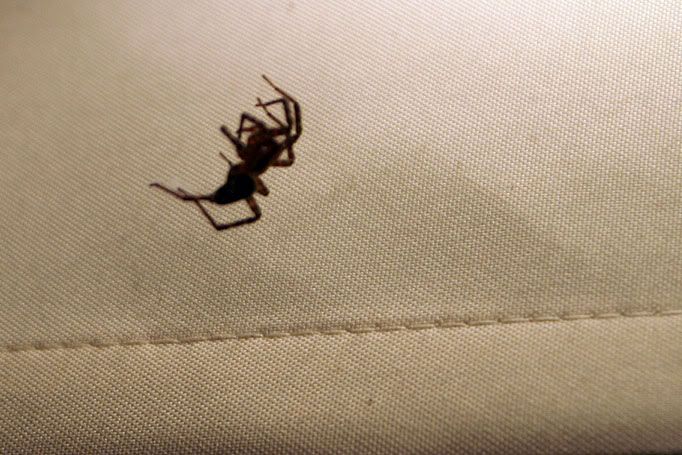 Or maybe not.
Well, I'm glad to say that while I'm not so great with newspaper...
... I'm deadly with a shoe.