Observe the order and beauty of cubed watermelon.
Image from Marine Corps Nomads
This is my preferred way of serving it... cubed, in rounds, or in quarter rounds.
At an undisclosed hour, however, within this very house, watermelonicide was committed.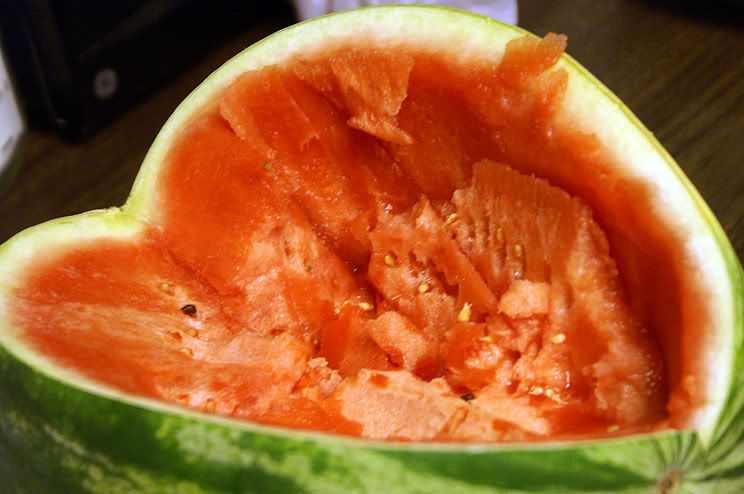 The suspect is tall, dark, and ridiculously handsome.
Authorities are still investigating.