As far as leafy greens go, I'm most familiar with Romaine, red leaf, and spinach. It's a pretty limited repertoire of a pretty vital element of nutrition. Swiss chard, kale, mustard greens, beet tops, radish leaves, the whole range of lettuces, and any other green leafy vegetable are either completely foreign or mostly unfamiliar to me.
But I'm really trying to remedy that.
So I browsed a list of green leafies and resolved to pick up some
kale
. It sounded more appetizing than beet tops. After I stared at it in the fridge for a few days, I realized at some point I was going to have to do something with it, other than compost or chicken feed.
But WHAT??
Below is a list of ideas for kale that will hopefully introduce you to the wild and wacky wonderful world of kale if you are (like me) uninitiated. I've now made several of these and can vouch for the fact that they're
delicious
.
I'm a kale fan of epic proportions now. I mean, it's not
chocolate hazlenut crêpe cake
, but as far as leafy green vegetables go it's really tasty and adds bulk and nutrition to a lot of things I make anyway.
It
will
make its way into my garden next year.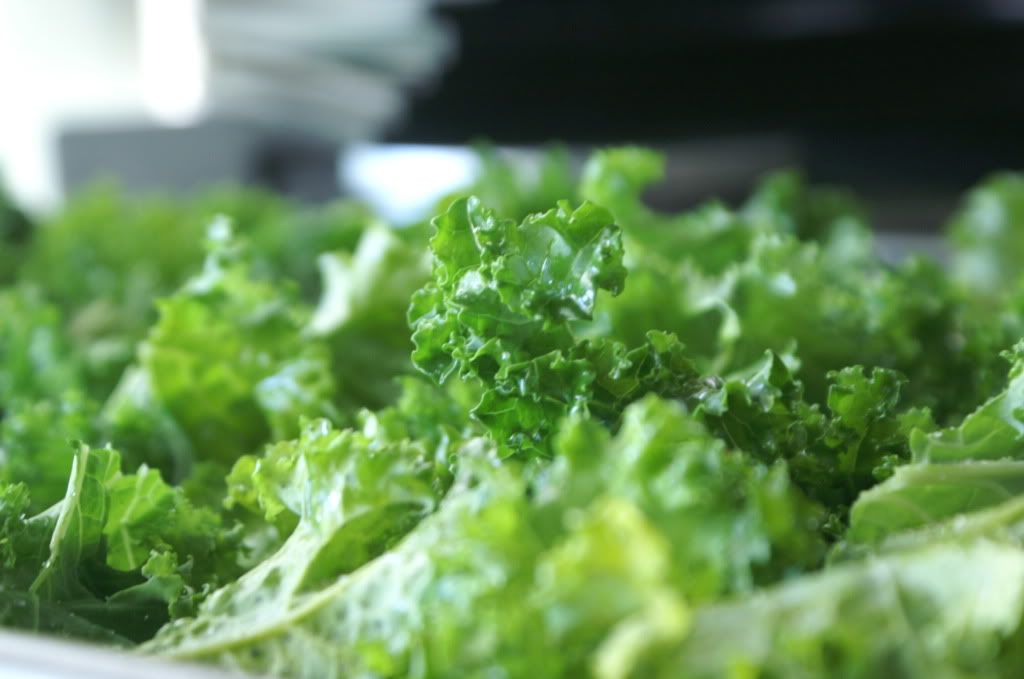 Breakfast/Brunch
Lemon Garlic Shrimp Scampi with Kale and Polenta
-- I just made classic southern shrimp and grits with kale -- really good!
Lemony Kale and Quinoa with Poached Egg
-- I haven't tried the Quinoa element yet... that's the next foreign food to tackle -- just lemony kale with fried egg and it was great
Poached Eggs and Kale on Toast
-- an easy way to incorporate greens into breakfast
Sausage, Kale and Pepper Quiche
-- I didn't do this in a crust, just as scrambled eggs and it was
tasty
Also
: added to an kind of egg
Dinner
Italian Wedding Soup
-- this will be on our rotation
regularly
this Winter -- SO good
Spicy Kale Lasagna
-- holy yum!! a not-so-penitential meatless Friday meal
Irish Colcannon with Kale
-- I like my
baked potato mashed potatoes
better for the potato element of this recipe, but the idea is to add kale to them which is a wonderful addition
Raw Kale Salad
-- okay, I haven't been brave enough to go this
au natural
yet
Also
: added to any soup, beans, pasta, or rice dish
Appetizer/Snack
Baked Kale Chips
-- it took 3 attempts to
finally
get this down, but they're really tasty when you perfect it. Overbaking is really easy to do (gah!), but when done right they're crispy salty and earthy crunchy good
Roasted Kale
-- another kale chip recipe, but on top of roasted potatoes -- a great combination
Kale and Gorgonzola Swirls
--
tres chic
appetizer right here, y'all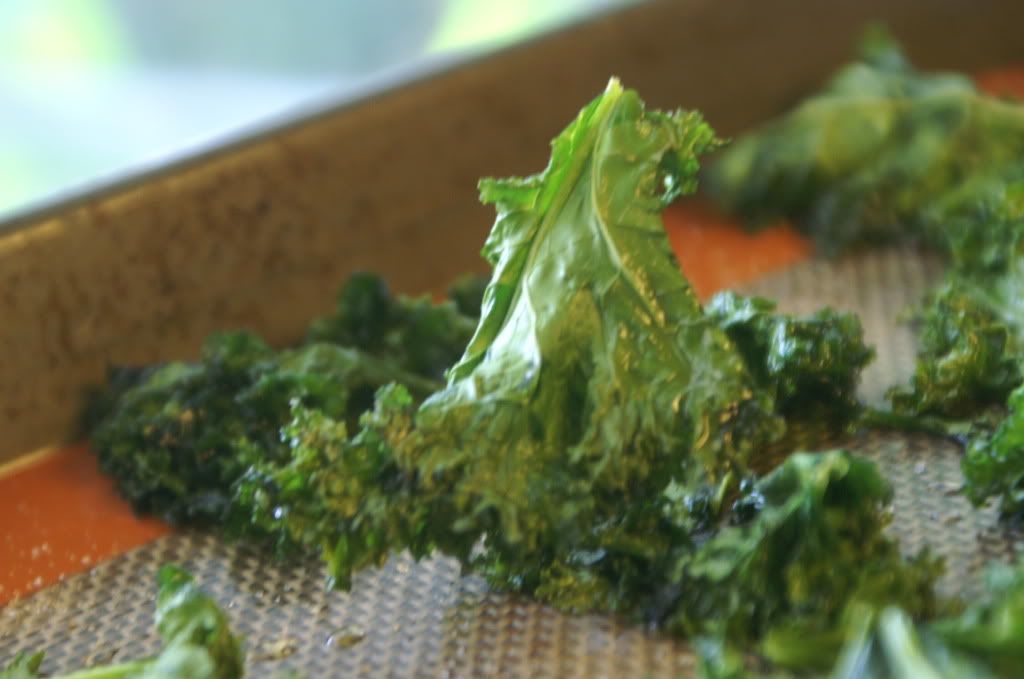 What's your favorite way to eat kale?