We're chipping away at my student loans.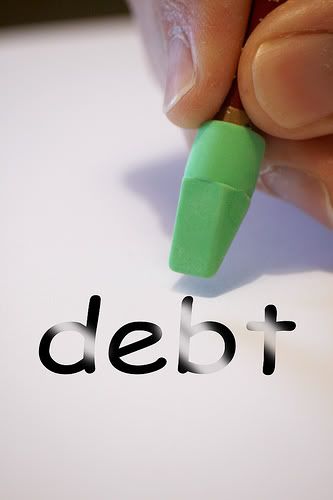 It's exhilarating, actually.
My husband and I made the agonizing decision to follow Dave Ramsey's advice, postponing construction of our dream house until we've eliminated all debt. Part of me wants to live on our five acres
now
, with a new Jersey cow and a small flock of puddle ducks. But the other part realizes I'd breathe a little freer out there knowing our debt was gone.
Have any of you put into practice any of Dave Ramsey's principles? Is there a light at the end of the tunnel? Or what are your debt strategies?