Right now...
I've just gotten back from Adoration. I'm hungry for lunch and am greedily eyeing the leftover tomato salad.
Happy Feast of the Coronation!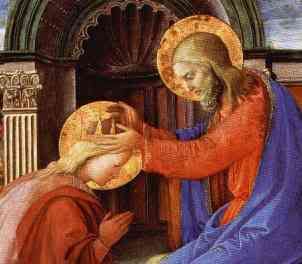 This weekend...
was beautiful. *sigh*
Some plans for this week...
declutter the house. I
did it last year
but it needs to be done again. Bye bye things I haven't used or looked at during that year. Yes, someday I may need it, but if I haven't used it in the last year, chances are I really don't need it.
Tomorrow my sister-in-law and I are going
to can tomatoes
. I actually have a half dozen jars of tomatoes leftover from last year, but that's because I hoarded them (are you noticing a packrat theme, here?).
On Wednesday we're having a dinner party, so I need to plan and prep for that. I'd like to make the ice cream and
blueberry pie
ahead of time, anyway.
I also need to paint the chicken coop. I've hemmed and hawed about it for
months
, but really? I need to just do it.
Friday morning the dishwasher repairman guy is coming to install a new dishwasher. Too bad he couldn't come
before
the dinner party on Wednesday.
If I find some time for myself, I would like to...
harvest all of the potatoes and plant a fall crop of peas.
Some prayer intentions for this week:
for some forward movement on the dream house.
I am grateful for...
a relaxing weekend. This final week of Summer vacation. A great prayer meeting on Saturday.
Something that makes me smile...
memories of the weekend with my husband. What a character he is!
Monday Musings are hosted at
Patch O' Dirt Farm.